Steve Ashley >>> NEWS & REVIEWS SUMMER UPDATE >>>

Welcome to Steve Ashley's official website. Here you will find his definitive biography, a complete discography and regular news updates of songs, shows and album reviews.


FIRE AND WINE - an Armchair Guide to Steve Ashley...latest reviews...

"Steve Ashley, English, musician, gentleman, activist and all round good guy, an extraordinary life." fROOTS

"You'll be out of that armchair and heading for your CD rack, LP box or online ordering facility." Living Tradition

"...richly evocative...the book will send many back to the man's music" Record Collector

"Anyone interested in English folk-rock will find this book absolutely essential." Sing Out! (USA)

"It's a fine book and a fitting tribute to a great singer-songwriter." Tykes News

"Steve Ashley is a worthy recipient of this Armchair Guide." Caught In The Act


Written by the prolific rock author, Dave Thompson, FIRE AND WINE tells the story of a 50-year musical journey with recollections from Steve, and contributions from a small army of friends and associates, including: Dave Pegg, Chris Leslie, Shirley Collins, Linda Thompson, Bruce Rowland, Colin Irwin, Maddy Prior, Austin John Marshall, Dave Menday, Richard Byers, Maartin Allcock, Dik Cadbury, Dobe Newton, Martin Mitchell, Edward Haber, Peter Muir, Sandy Roberton, Heather Wood, Steven Collins, Ian Smith and David Frohnsdorff.

The paperback version includes a selection of rare photographs from Steve's personal archive, plus an illustrated discography, a complete list of session players from all available Ashley recordings, and a comprehensive catalogue of his recorded songs.

"I'm extremely grateful to everyone" said Steve, "and especially to Dave Thompson for putting it all together. The published book draws to a conclusion two months of questions and answers through emails and phone calls across the Atlantic, and excavations into some very dark and dusty memory banks."

Among the myriad artists about whom Dave Thompson has written books are: Kurt Cobain, Phil Collins, Alice Cooper, Joan Jett, David Bowie, John Travolta, Eric Clapton, Jackson Browne, Bob Marley and Roger Waters. He has also contributed to the magazines Rolling Stone, Alternative Press, Mojo and Melody Maker.

Click here for the UK kindle edition of FIRE AND WINE:

Click here for the UK paperback edition:

Or get a signed copy direct from Steve...

If you are a PayPal subscriber based in the UK, you can order a signed copy of FIRE AND WINE direct from Steve for £15 including postage and packaging. Just email steve@steveashley.co.uk for details.

Back On The Road Again

Steve continues to perform solo gigs around the country, with many new songs in the set.


May 14: The White Horse, Stonesfield, OXON Tel: 01993 898604

May 17: Raglan Baptist Church Tel: 01291 691119

June 27: Leigh Folk Festival with Richard Byers

July 1: Dartford Folk Club, Working Men's Club Tel: 01322 222553

July 2: Eastbourne Folk Club, The Lamb Tel: 01323 728268

July 4: Hove Folk Club, Poet's Corner Tel: 01273 272212

August 1 Sidmouth Folk Week: 'Fire and Wine – an Evening With Steve Ashley' at 'Carinas' Fore Street, Sidmouth. Box Office: 01395 577952

August 8: Cropredy book signing

September 22: Croydon Folk Club, Ruskin House (TBC) 020 8660 5919

September 28: Raven Folk Club, Bear and Billet, Chester Tel: 01244 677212

October 3: Bury Met 0161 761 7107

October 5: Forest Folk Club, Miner's Arms, Whitecroft, Lydney 07766285004



You can also access YouTube videos of Steve's orchestral performances at Cheltenham Folk Festival and The Robert Kirby Memorial Concert, by clicking here.

Folk Radio Interview

There is a very good interview with Steve by Alex Gallacher on the Folk Radio website. For insights into Steve's early inspirations and his influence upon younger artists click here.

Covers

Recent song covers include The Owl Service's version of Spirit of Christmas on their new Expanded Edition of 'The Burn Comes Down', Hannah Sanders and Liz Simmons' version of Fire and Wine on their EP 'World Begun', Sproatly Smith's version of Candlemas Carol on their album 'Carols from Hereford' (Folk Police), Green Diesel's Fire and Wine on their debut album 'Now Is The Time' and in Australia, two new versions of Steve's setting of Past Carin' – first from Suzette Herft on 'Both Sides Now' and then from Christine Wheeler on 'Rain In The Mountains: Songs of Henry Lawson'.

Having covered Steve's Spirit of Christmas as the title track of their 2010 album, St Agnes Fountain have also included it on their latest release, 'The Best of St Agnes Fountain'. In the meantime, Grace Notes have recorded There Will Be Pain for their 20th anniversary album, '20' (Fellside) and Maggie Boyle and Paul Downes have recorded Once In a While for Maggie's album 'Won't You Come Away' (WildGoose).

Other recent covers of Steve's songs include Bill Zorn's version of Over There In Paradise on his album, 'The Bill Zorn Show', Dobe Newton's new take on Steve's setting of Past Carin' on his solo album, 'A Convict Can't Be Trusted' and The Bushwackers' reworking of Faces In The Street on their latest release, 'The Australian Songbook II'.

"Spirit of Christmas" included in "1000 Songs That Rock Your World"

The Spirit of Christmas, which Steve wrote back in 1968, is listed in Dave Thompson's book, 1000 Songs That Rock Your World. Described as 'the ultimate guide to the best music of the last 50 years', the selection is arranged in over 75 themes/categories with 500 colour photos and draws on a wide range of genres. In the Christmas section, Steve shares a page with John and Yoko's Merry Xmas War is Over, in an entry that includes his recollections of writing the song during his time in the acoustic duo Tinderbox with Dave Menday. Elsewhere, Steve was asked to supply his favourite top five rock songs with his reasons why and these are listed in the chapter Steve Ashley's Top Five. For more details, see Amazon.co.uk at http://www.amazon.co.uk/Songs-That-Rock-Your-World/dp/1440214220.

Other UK folk-rock entries include Lindisfarne's 'Lady Eleanor', Fairport Convention's 'Who Knows Where The Time Goes?' and 'Meet on The Ledge' and Richard Thompson's 'I Wanna See The Bright Lights Tonight'.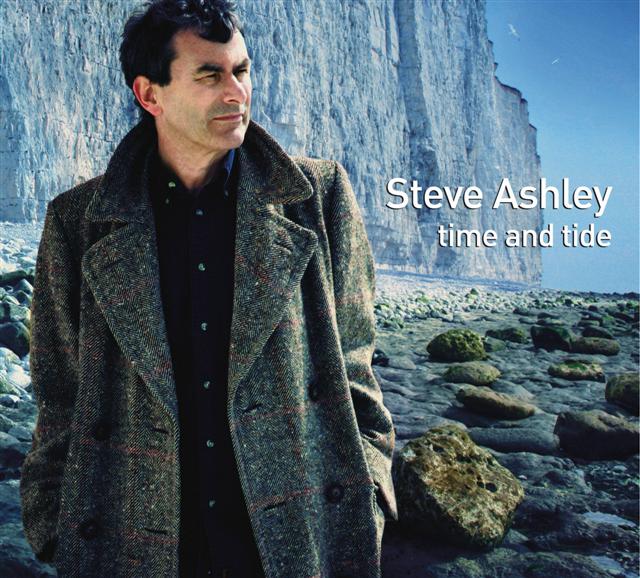 TIME AND TIDE
Steve's latest album, Time and Tide (Topic) has received widespread critical acclaim both here in the UK and in music magazines overseas...
" ...[one] of the country's finest songwriters. Steve Ashley's latest is a particular triumph, at once a modern-day masterpiece and a masterly throwback to his earlier glories and the English traditions with which it resonates. With a true understanding of human nature and how the processes of history and change affect the spirit of place, Steve's songs represent an urgent clarion call to us to wake up before it's too late." fRoots
" On his new set the gentle, sturdy melodies are matched with a rare blend of emotion and anger. Ashley may not be prolific but his songs are worth the wait." *** The Guardian
"Ashley is his own man and still brims with insightful visions of Britain after a career spanning four decades. Easily overlooked, but that would be your loss" *** Q Magazine
"The songs and delivery here, whilst bearing [Steve's] hallmarks of deftness and élan, crackle with ingenuity. Honest music that calls for repeat-play." Living Tradition
"Steve Ashley still writes a great song. Recommended..." **** All Music Guide (USA)
"…splendid story songs … Time and Tide shows that Ashley has lost none of his creative muse over the years and can still marry his keen eye for the human condition to a tune to great effect." Dirty Linen (USA)
"A collection of 15 new songs that ranks among his most powerful albums yet. A joy from start to finish" Goldmine (USA)
"... his lyrics remain clever and eloquent...Each new Steve Ashley album is like a reunion with an old friend and I hope there will be many more." Sing Out! (USA)
"Typical Steve Ashley, absolutely brilliant." A Celtic Heartbeat [BBC Wales]
"There's much to admire here for fans and newcomers alike." Penguin Eggs (Canada)
"With the quality of the music and its performers, it only took a couple of tracks for me to realise on first listen that this was potentially an equal to his classic early albums – Stroll On and Speedy Return – and, on repeated listening, I see no reason to change my mind now. His music was timeless all those years ago, and that is a knack he obviously hasn't lost. This CD is a subtle work in many ways, but don't confuse subtlety with lack of depth – that would be a major mistake." Green Man Review / Fiddlestix (Australia)
"Steve Ashley is simultaneously a blast from the past and a voice for current times...tackling social and political issues with a poetic eye and a gentle and melodious style..." Rhythms Magazine (Australia)
"With this excellent album Steve Ashley has put himself back in the International picture." 8/10 Folkforum (Holland)
"The last two tracks are enough reason to rush out and buy Time and Tide" **** Buscadero (Italy)
"Steve's ability to empathize with and chronicle life in 21st century England in a literate intelligent style is second to none" Folk London
"Rare, precious and meaningful, a new Steve Ashley album is always worth waiting for. ... an exceptional CD... A mature and commanding work." Tykes News
"I can think of no other writer who can at the same time offer music which is deeply disturbing and deeply satisfying, truly frightening and genuinely optimistic, brutal and at the same time and most of all consistently positive. Time and Tide may wait for no man; Time and Tide has certainly been worth waiting for." Nigel Schofield - Living Tradition
"Uniformly excellent" Netrhythms
"The pinnacle of Steve's career." **** Rock 'n' Reel
"It's a stunning little album - buy it! Taplas (Wales)
Click here for Robin Denselow's review in The Guardian: http://arts.guardian.co.uk/filmandmusic/story/0,,2125025,00.html An unedited version of The fROOTS review is available at http://www.netrhythms.co.uk/reviewsa.html#ashley and Michael Hunter's review for Green Man Review and Fiddlestix is available here: http://www.greenmanreview.com/cd/cd_ashley_timeandtide.html
---
TWO TRACKS IN A BOX OF PEGG'S
Dave Pegg's box set, A Box of Pegg's (Matty Grooves) also includes two tracks from Steve: Family Love and Once in a While. The first is from Steve's Live in Concert album and the second is from The Family Album which was recorded and produced by Dave at his home studio in Cropredy back in 1979. The booklet which accompanies the four CD set includes an Ashley/Pegg discography and the 'family photograph' which appeared on the cover of the original Family Album (the second LP to be released on Woodworm Records).
Dave's cover version of Steve's Lonely Are The Journeymen is also included.
LIVE IN CONCERT reviews...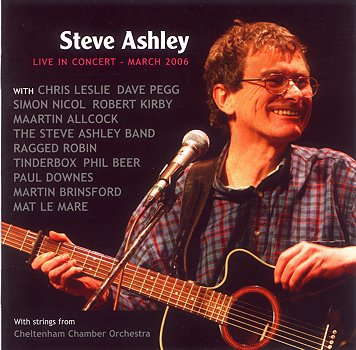 "If this album means that just a few more people find out what they've been missing in his exquisitely-scored, literate, pastoral and often fun-loving music, then so much the better. Not just indefatigable, but brilliant too." Colin Harper, Record Collector
"...the remarkable finale of Say Goodbye, given a gorgeous, lush arrangement by Robert Kirby as a birthday present, ends it all on a big emotional high and reminds us of Ashley's enduring quality as a songwriter. " Colin Irwin, fROOTS
"This CD is a great souvenir for everyone who actually attended the concert and is recommended for anyone already a Steve Ashley fan or a devotee of English folk/folk-rock." Ken Roseman, Sing Out!
OTHER REVIEWS: http://www.allmusic.com/cg/amg.dll?p=amg&sql=10:kraqoaua5ijd All Music Guide http://www.folkmusic.net/htmfiles/webrevs/duskcd102.htm Living Tradition http://www.greenmanreview.com/cd/cd_ashley_live.html Green Man Review http://www.netrhythms.co.uk/reviews.html#ashley Netrhythms
---
Stroll On 'masterpiece' recognised in Mojo
Mojo recently included Steve's debut album Stroll On in its list of 50 'Beyond Folk' genre-bending classics. The album received the following review:
The Wordsworth to Nick Drake's Coleridge, Steve Ashley - already a veteran of Ashley Hutchings' legendary Albion Band line-up that imploded before recording a note, and Ragged Robin, who backed Anne Briggs on what became her then-unissued final album in 1973 - laboured for years to get this, his own-name debut, released. Pastoral, epic, musically luxuriant and lyrically brilliant, with Robert Kirby's strings a perfect foil, it's an under-appreciated masterpiece.
Back on the Road Again
Steve's return to live performance was prompted by Market Square's 17-track anthology, The Test Of Time (MSMCD102) in 1999. This was immediately followed by a reissue of his debut album, entitled Stroll On Revisited (MSMCD104). With extra tracks from the original sessions and a re-appraisal by Karl Dallas, this new version of Stroll On was well-received in the press with excellent reviews in MOJO, fROOTS, Record Collector, Living Tradition and Dirty Linen.
| | |
| --- | --- |
| Then in November 2000, Colin Harper reviewed the original album as one of MOJO's Buried Treasure series - "The Great Albums That Time Forgot". Describing the album as "a masterpiece of its kind", the article focused upon the circumstances that inspired the songs back in 1968. It also recalled how the original tapes were rejected by 30 labels before the album was released on Gull Records, to win rave reviews and Contemporary Album of The Year in Folk Review. In December 2004, Record Collector included Stroll On as one of '20 Collectable Folk-Rock Classics'. | |
To promote the reissue, Steve joined Fairport on stage at Cropredy to perform Fire and Wine, and this was followed by a series of dates with guitarist, Al Fenn. Then in 2001, a special line-up of Steve, Chris Leslie, Maartin Allcock and Al Fenn was formed for Cropredy and a one-off show at Cheltenham Town Hall to promote a new album for Topic Records.
Everyday Lives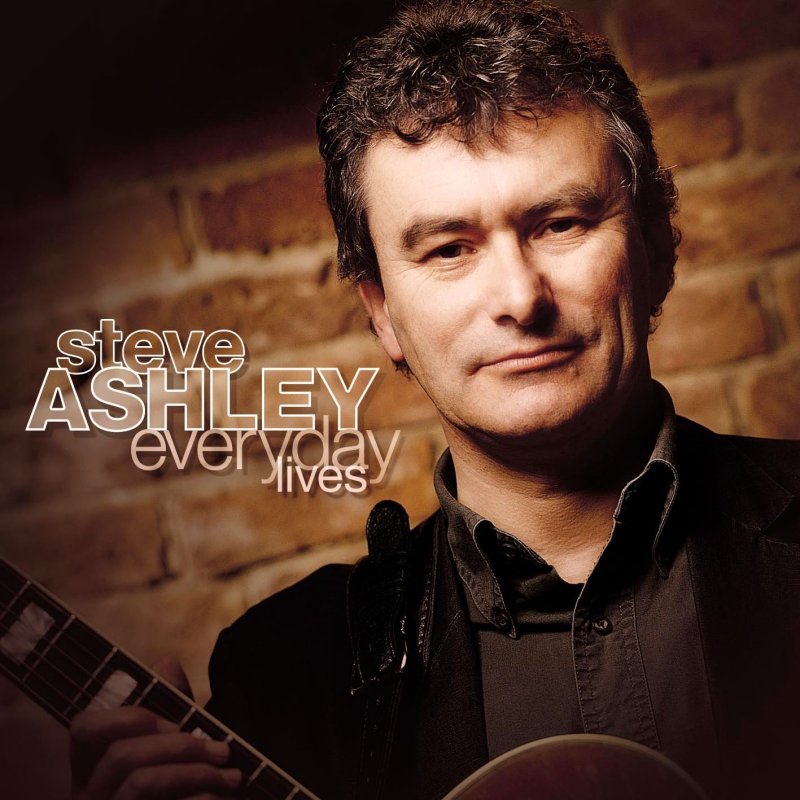 With fourteen new songs, Everyday Lives (TSCD526) was Steve's first studio album since 1990's Mysterious Ways on Line Records. The mainly acoustic collection features sessions from many of Steve's friends and musical heroes, including: Danny Thompson, Robin Williamson, Dave Pegg, Simon Nicol, Chris Leslie, Gerry Conway, Al Fenn, Mick Dolan and Dik Cadbury.
(click here for reviews of Everyday Lives)
Speedy Return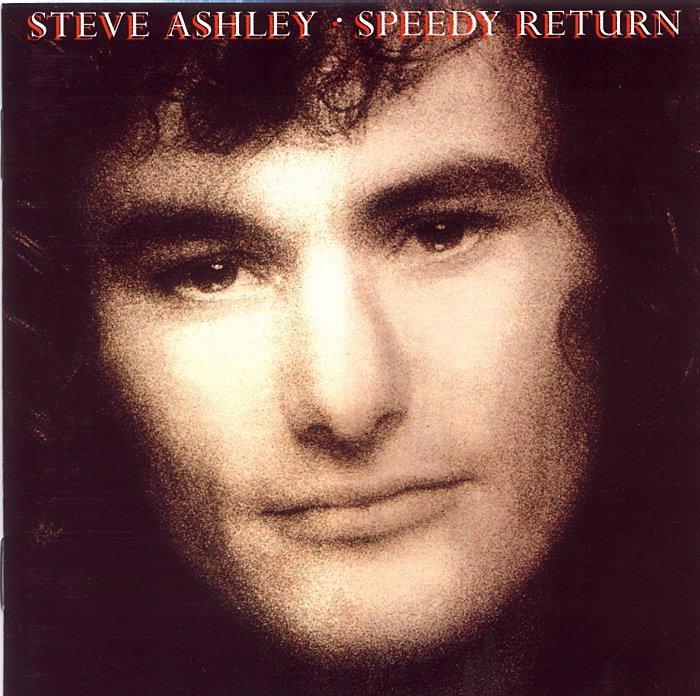 The latest from Market Square is a remastered Speedy Return. Session players include Richard Byers, Dave Pegg, Dave Mattacks, Maddy Prior, Simon Phillips, DeLisle Harper, Lea Nicholson, Royston Mitchell and Dennis Lopez. Robert Kirby produced the album and also wrote the orchestration. The Market Square release (MSMCD 118) is the first CD version in the UK and contains a 12-page booklet with lyrics, photographs and a reappraisal by Karl Dallas. "A gem." BBC Website "True English roots rock" fROOTS "a sparkle forever young" Mojo "Speedy Return still sounds majestic all these years later" Irish Music
Mini albums available on import from Japan
Gull Records have also licensed Steve's first two albums to Airmail Recordings in Japan.
For Steve's full discography click here
click here for index